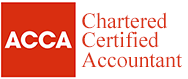 Welcome to Llewellyns – Chartered Certified Accountants. Based in Codas House, Whitchurch, Cardiff we provide local businesses with accountancy services and expert advice. We are at the forefront of modern digital accounting, with in-house experts waiting to support your business.
What can Llewellyns Accountants do for you?
Annual Accounts
Our accountants can help you setup and tailor your systems in order to fulfill the legal requirements of accounting in the most efficient way. We will also ensure that your accounts are prepared in a timely manner and that together we have minimised tax liabilities wherever appropriate.
Payroll
Our dedicated payroll team can remove the burden of running a fully compliant payroll system for your staff. We can fully manage the PAYE process and will work with the HMRC on your behalf to ensure you comply with all filing requirements and legal obligations.
Tax Advice
At Llewellyns Accountants, our guidance will help you plan to minimse your future tax liabilities. Our staff will make sure you have claimed back everything that you can, and we will use our years of expertise to suggest alternative strategies for tax savings where appropriate.
Business Startup
We can guide you through your business formation. Our advisors will ensure all the appropriate legal documentation is completed and you have a firm financial strategy in place to successfully develop the future of your new venture.
VAT
Our experts in VAT can take care of this complicated tax for you and the administrative work it demands. We will ensure you don't overpay VAT by delivering returns are accurate and fully compliant with filing requirements and Making Tax Digital for VAT.
Auto-Enrolment
As auto-enrollment experts, we will guide you through the entire process from identifying suitable pension schemes, to enrolling your staff and operating your scheme. Our advice will ensure compliance with the rules set out by The Pensions Regulator.
Self Assessment
We deal with personal tax and self-assessment as well as businesses. Use us to ensure your returns are filed on time, and contain the right information to avoid any unnecessary tax burdens. We'll keep your records straight and give you the tools to make keeping track of your finances as simple as possible.
Making Tax Digital
Making Tax Digital for VAT comes into effect on April 1st 2019 for businesses over the £85 threshold. This can be a challenging requirement to meet for many businesses, but with our expert help we can ensure you are ready for Making Tax Digital.
Llewellyns Chartered Certified Accountants - Our Blog Articles